Fortune 500 automotive supplier optimizes production processes
Leading Tier 1 automotive supplier from the USA with global production network and OEMs as customers worldwide.
"i-flow is more powerful every time!"
Manual processes between production steps led to costly errors, inefficient operations and unplanned production line downtime. These manual activities included, for example, the tedious posting of materials in the ERP system and the manual release of production steps based on quality checks. At the same time, the customer was looking for a solution that would enable secure networking between production edge and cloud analytics.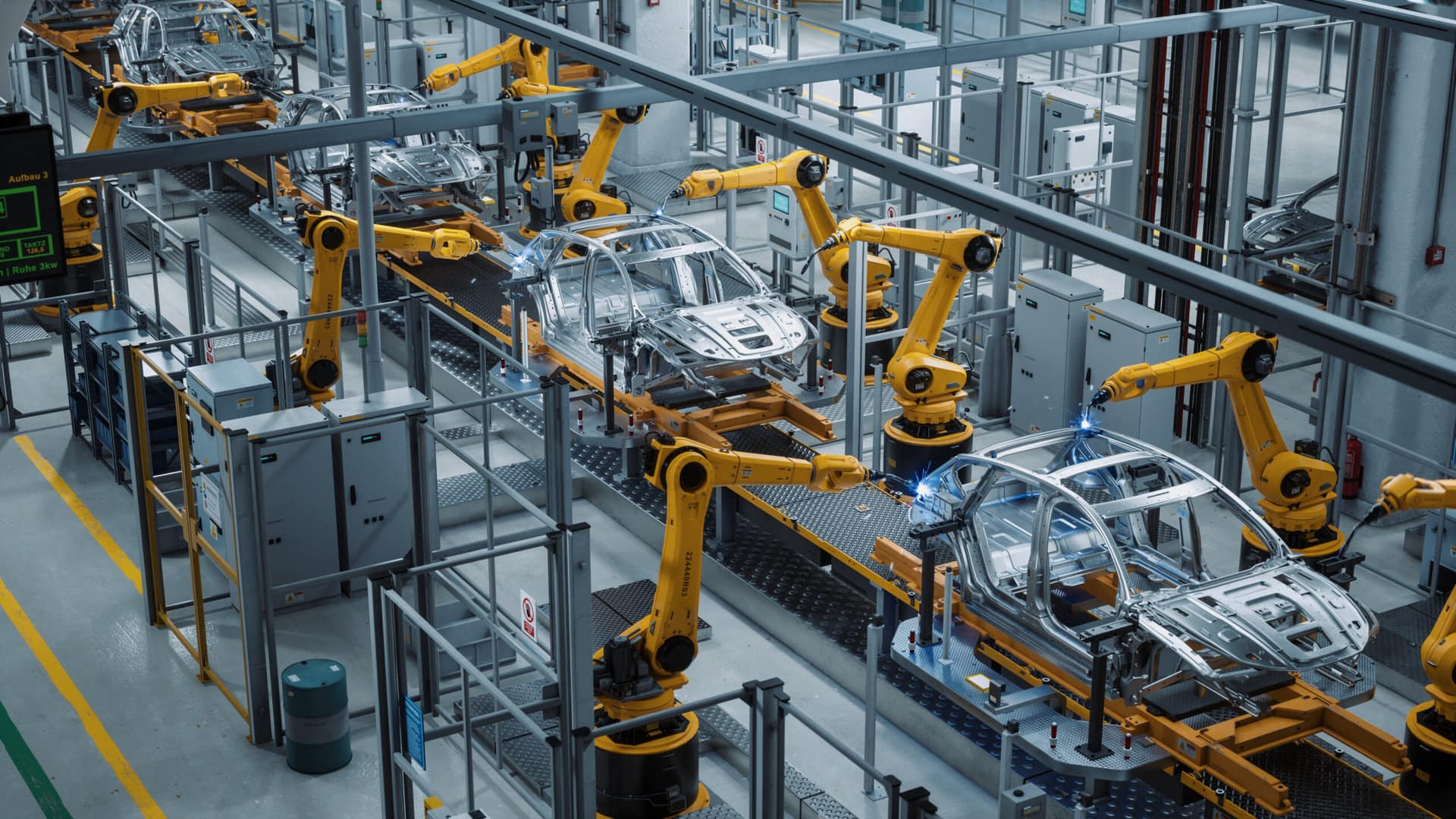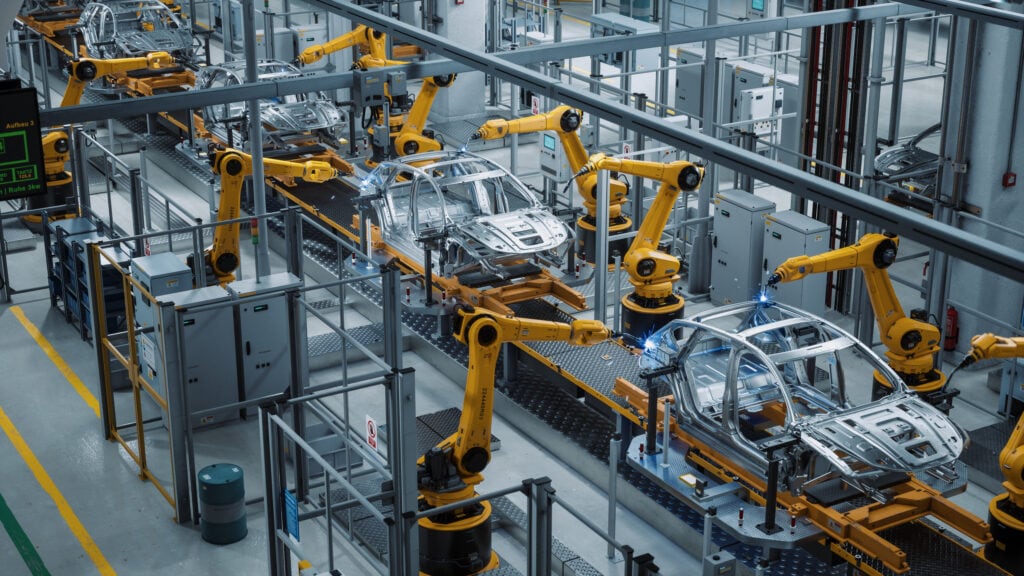 To automate the processes, the customer chose i-flow's innovative data hub for factories. In addition to the realization of a future-proof edge-to-cloud architecture, the reasons were in particular the revolutionary ease of use of the i-flow software. After only a short time, the customer was already able to seamlessly network OT and IT systems completely independently, without having to rely on external service providers or in-depth expert knowledge. This led to a significant acceleration of the customer's digitization and automation projects. For example, in just a few months, the customer has networked 60+ systems (e.g., controllers, databases, SAP, AWS) that automate over 20 million operations daily via the i-flow software.
The customer was able to control the authorizations (e.g. read or write rights) of the various user groups (several OT groups + IT) to the individual systems (e.g. SAP, controls) via fine-granular role management. This prevents non-authorized users from writing to production-critical systems. In addition to the revolutionary ease of use, the customer benefited from completely new dimensions in OT / IT process automation. Thanks to i-flow, bidirectional communication between the various systems was made possible, ensuring a seamless exchange of data and information.
For example, material flows are now posted in SAP in real time (exemplary data flow in the direction of IT), production-critical data is shared with OEMs via the cloud, and production steps are released automatically based on prior quality checks (exemplary data flow in the direction of OT).
The implementation of i-flow resulted in significant benefits for the customer. Thanks to the rapid networking and automation of production processes, productivity was increased by up to 8% (in direct production and indirect office areas) after only a short time. Manual errors were eliminated, minimizing unplanned production downtime by 38% and significantly increasing plant OEE. In addition, the customer was able to realize the following benefits:
We are proud to be a trusted partner of the Fortune 500 company.
The successful implementation of i-flow at our customer illustrates the potential of process automation at the interface between OT and IT. By flexibly networking various systems and automating processes, companies can increase their competitiveness and optimize their operations. i-flow software helps you avoid costly mistakes, maximize efficiencies, and stay competitive in an increasingly digitalized world.
Contact us today to learn more about how we can also help your company optimize production processes.